Wright, Henne, Fields, Przybylinski to Lead IBEWLU21
June 28, 2012 - The Local Union Officers' Election and Unit Officers' Election is now complete with all ballots now counted. Under the election rules, each office is decided by the candidate receiving the most votes for that specific office.
Official Election Results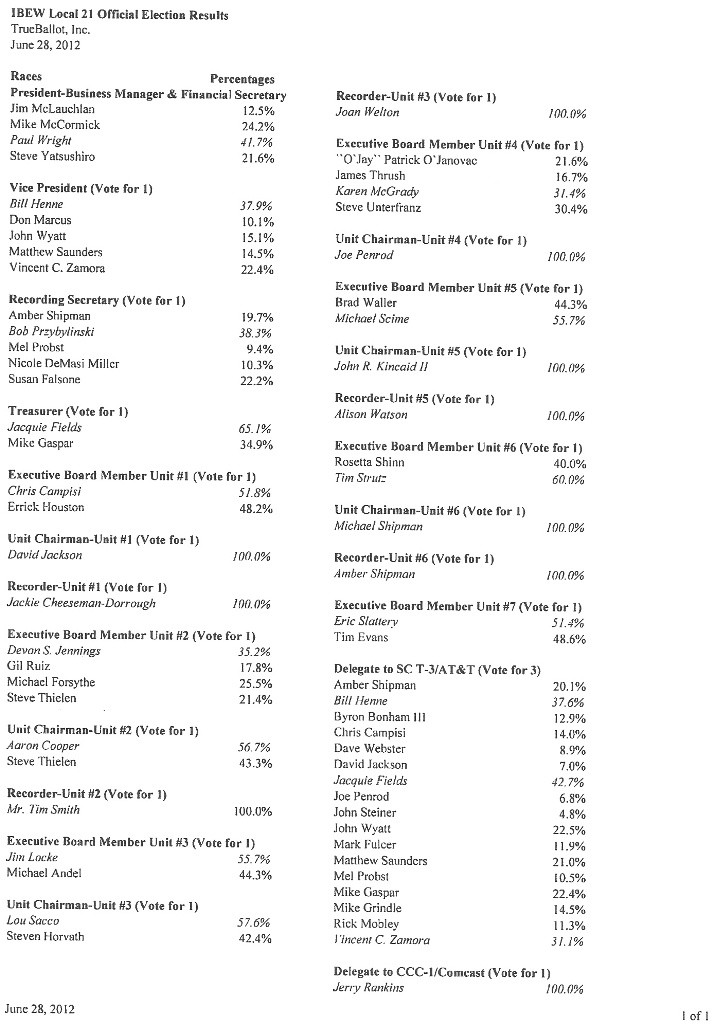 IBEW Local Union 21 Officers and Executive Board Members will be installed in office at the first regular Local Union Executive Board meeting following their election to office. Unit Officers will be installed in office at their first Unit Meeting following this election.
Thank you sisters and brothers for participating and voting in this election!. Thank you to all the candidates for standing up proudly as union members, and congratulations to the newly elected Union Officers, Executive Board members, Unit Officers and Delegates.
---
Democracy in Action! Educate ♦ Organize ♦ Act! Strength in Unity!