Aug 30, 2012 - Every Day is Labor Day
Every Day is Labor Day
August 30, 2012
The observance of Labor Day began over 110 years ago. It was conceived by America's labor unions as a testament to our cause. This Labor Day, the Chicago Federation of Labor (CFL), IBEW Local 21, and other CFL affiliated unions teamed up to give union members a simple, yet powerful way to demonstrate their solidarity and support for the labor movement.
All across Illinois, union households are displaying signs that read "Proud Union Home" in their front lawns or windows. You can join in this powerful showing of solidarity by proudly displaying a sign in your home not only this Labor Day weekend but also every day throughout the year.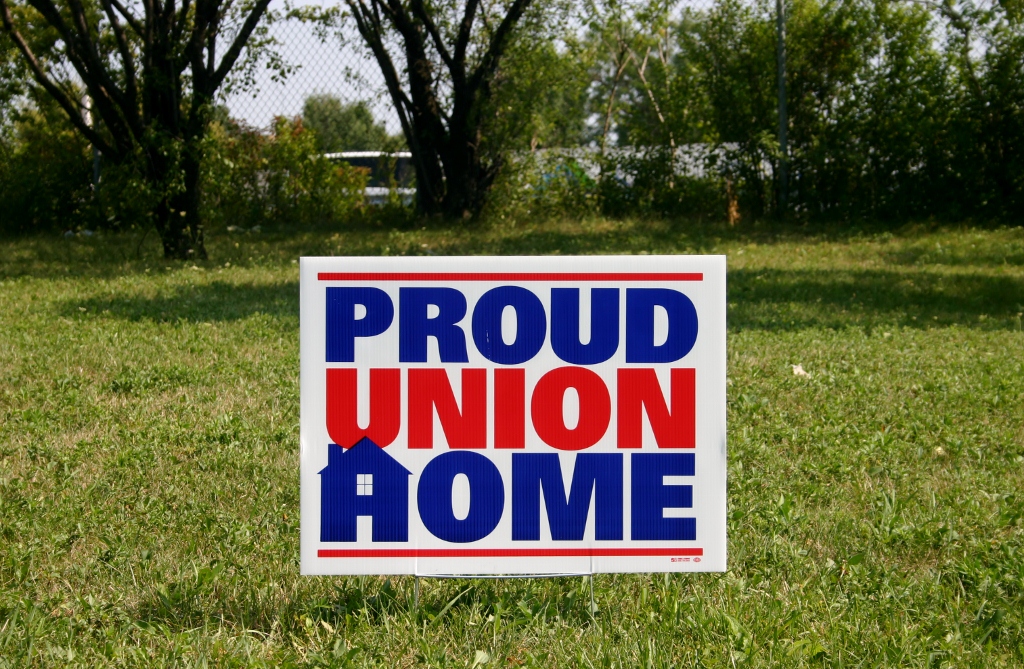 We just received our allotment of lawn signs. If you would like one please contact your Area/Chief Steward and they will make arrangements to get one to you. You can order a window sign or bumper sticker directly from the Chicago Federation of Labor by clicking here.
As we celebrate Labor Day let us remember the labor movement has fought to gain benefits many workers enjoy today. By working together and standing as one we achieved such things as employee health care, pensions, workplace safety laws, the 40-hour workweek, and countless other provisions that have built a strong middle class. We all must do what it takes to protect these rights. We fight together. We move forward together.
The officers and staff of IBEW Local Union 21 would like to wish all of our members a Happy and Safe Labor Day.
Solidarity!