Apr 22, 2013 - Read April Frontline & Work Safe
April 22, 2013 – The latest issue of Frontline is hot off the presses read it now on the IBEW Local 21 website by clicking here.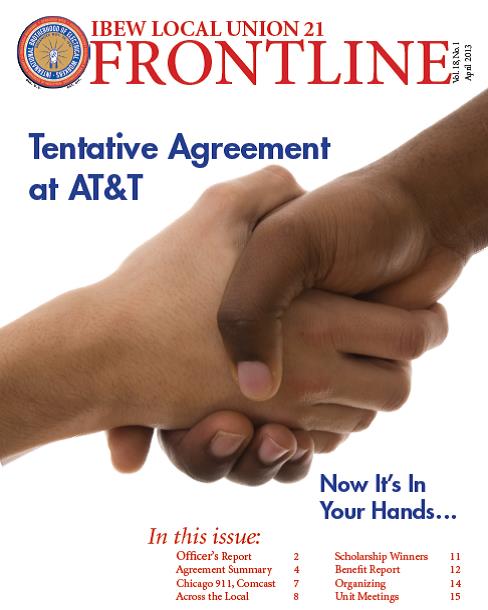 ---
Work Safe!
We remind all members to work safely. If you are restoring service to customers after the most recent storms make sure to use all of your safety equipment. The danger you can't see could be the most serious.
If you have pictures of storm damage and IBEW Local 21 members restoring service please send them to power@ibew21.org and we may post them online or in a future issue of Frontline.
Remember, "No job is so important and no service is so urgent that we cannot take time to perform our work safely."