Aug 01, 2013 - Guess who's coming to Chicago?
ALEC PROTEST AUGUST 8th
August 1, 2013
Guess who's coming to Chicago? The American Legislative Exchange Council, a.k.a. "ALEC". Just like the Koch Brothers, StudentsFirst, Stand for Children and other extreme special interest groups, ALEC is all about enacting laws that benefit greedy corporations and hurt families here in Chicago and across the country.
Together let's send the message that ALEC isn't welcome in Chicago. This corporate front group has pushed hundreds of extreme state laws written by special interest lobbyists, and they are holding a 40th Anniversary meeting August 7-9 at the Palmer House Hilton.
Join union members, retirees, students, community activists, the Chicago Federation of Labor and your coworkers in filling the streets to protest ALEC on Thursday, August 8 at Noon outside the Palmer House Hilton located at 17 E. Monroe Street in Chicago.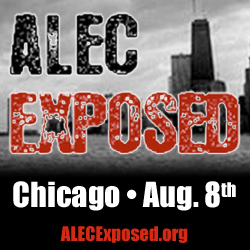 When greedy corporations are allowed to make the rules, our community suffers. Good full time jobs are outsourced or replaced by part time jobs at low wages while CEOs and corporations dodge their fair share of taxes. That's why workers are speaking up about ALEC.
Can we count on you to be there? For more information contact IBEW 21 Business Representative Dave Webster at 630-222-9121 or email him at dwebster@ibew21.org.
---
Since their founding hundreds of ALEC's model bills and resolutions have been carved into "mainstream" policy through the wealth and will of Charles and David Koch. ALEC gives the Koch Brothers a way to make their brand, of free-market fundamentalism, legally binding.
As working Americans speak out for higher wages, better benefits, and respect in the workplace, a coordinated, nationwide campaign to silence them is mounting and ALEC is at the heart of it. According to a new analysis by the Center for Media and Democracy (CMD) at least 117 bills introduced in 2013 fuel a "race to the bottom" in wages, benefits, and worker rights.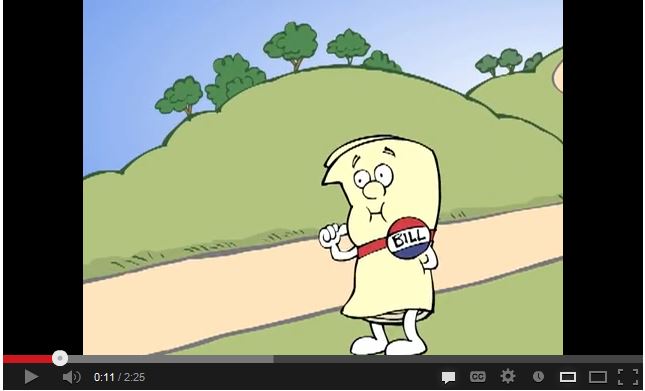 Watch "Just a ALEC Bill" by clicking here.
Gordon Lafer, a political economist at the University of Oregon's Labor Education and Research Center, told CMD, "ALEC's efforts against the minimum wage, prevailing and living wage, paid sick leave, etc. are an across the board attempt both to worsen any kind of labor standard and also to undermine any institutional or legal basis through which workers exercise some control over the workplace in the labor market." Read more from the CMD by clicking here.
It's time for your voice to be heard! Contact Dave Webster now and let him know you're ready to fight back at noon on August 8th.
---
You can catch a FREE screening of "The United States of ALEC" a documentary narrated by Bill Moyers that examines how corporations and state legislators are colluding to write laws and remake America, on Wednesday August 7th at 6 PM at University Center Chicago, 525 S. State Street.
Afterwards local and national labor, civil rights, and good government groups will have a panel discussion about the film and ALEC's role in pushing corporate priorities in state houses. More information on this event can be found here.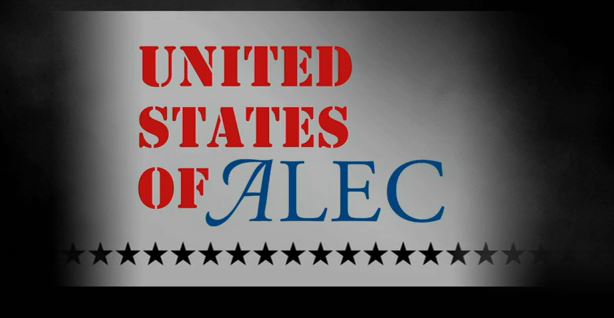 If you can't make it to the viewing you can watch the video now by clicking here.