Aug 30, 2013 - Labor Day 2013
Labor Day 2013
As we celebrate Labor Day let us remember the labor movement has fought to gain benefits many workers enjoy today. By working together and standing as one we achieved such things as employee health care, pensions, workplace safety laws, the 40-hour workweek, the right to form unions, collective bargaining and countless other provisions that have built a strong middle class.
We all must do what it takes to protect these rights. We fight together. We move forward together.
Everyday is Labor Day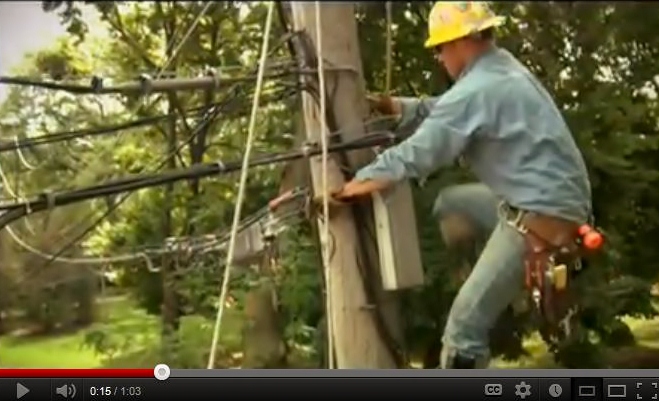 Click the image above to view "Labor Is..."
The officers and staff of IBEW Local 21 would like to wish all of our members a Happy and Safe Labor Day weekend.
---
CFL Labor Day Event
This Labor Day, union members and allies will converge on Chicago's Historic Pullman District to commemorate its pivotal role in the history of the American labor movement.
The Pullman factory was the site of the 1894 Pullman Strike, which saw thousands of workers walk off the job after their wages were slashed by 25%. The strike spawned a national boycott that brought the nation's railroads to halt. The events also led directly to the establishment of Labor Day as a federal holiday.
Though the strike was put down after President Grover Cleveland ordered military intervention, it served as an early demonstration of the power of labor solidarity.
The Pullman factory later saw the birth of the Brotherhood of Sleeping Car Porters, the first African-American led union recognized by the American Federation of Labor. The union led by A. Philip Randolph would go on to play a key role in the Civil Rights Movement.
This year, the Chicago Federation of Labor and the Illinois Labor History Society will honor this past with a program of events beginning at 1 p.m. on Labor Day (Monday, Sept. 2) at the Pullman factory at 11057 S. Cottage Grove. Walking tours of the Pullman factory and district will begin at 2 p.m.
The events, also sponsored by the Pullman State Historic Site and the National Parks Conservation Association, will also draw attention to the effort to have the entire Pullman District declared a national park.
For more information, visit the Pullman State Historic Site's website.