Dec 06, 2013 - Take the Hunger Quiz
Many people believe the problems associated with hunger are confined to small pockets of society, certain areas of the country, or certain neighborhoods, but the reality is much different. These are often hard-working adults, children and seniors who simply cannot make ends meet and are forced to go without food for several meals, or even days.
It's time to educate ourselves about the causes of hunger in America. Take the Hunger Quiz by clicking below.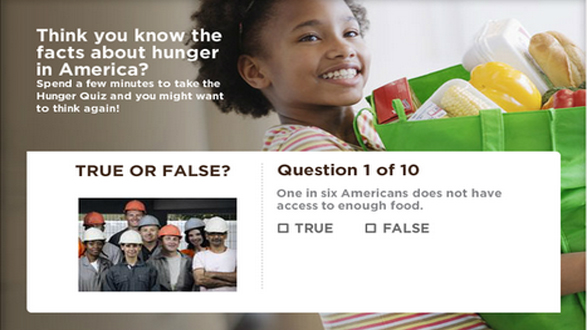 Right now, millions of Americans are struggling with hunger.
Make a difference.
Donate now by clicking here.
---
IBEW 21 Days of Giving Update
During the first week of the IBEW 21 Days of Giving, members have been stepping up by collecting food, cash donations and telling us they can volunteer to help. Contact Dave Webster or Bob Przybylinski if you need our assistance during the IBEW 21 Days of Giving. We are here to help.
If you have pictures of members collecting donations please send them to us and we will use them in future updates. Bob and Dave can be reached in the Union Hall at 630-960-4466 exts. 447 & 449 or by email at bobp@ibew21.org or dwebster@ibew21.org.
Solidarity!
Forward this message to a friend or co-worker.