Feb 13, 2014 - It's Official
February 13, 2014
Today, Business Representative Dave Webster received official notification from the National Labor Relations Board (NLRB) certifying the results of the DirectSat union election that was held on January 29, 2014. The workers at the Mokena location voted 31-13 to join IBEW Local 21. The NLRB certification means management didn't file any objections to the election and the company must recognize the IBEW as the union these workers have chosen to represent them. These workers can now officially be called our Brothers!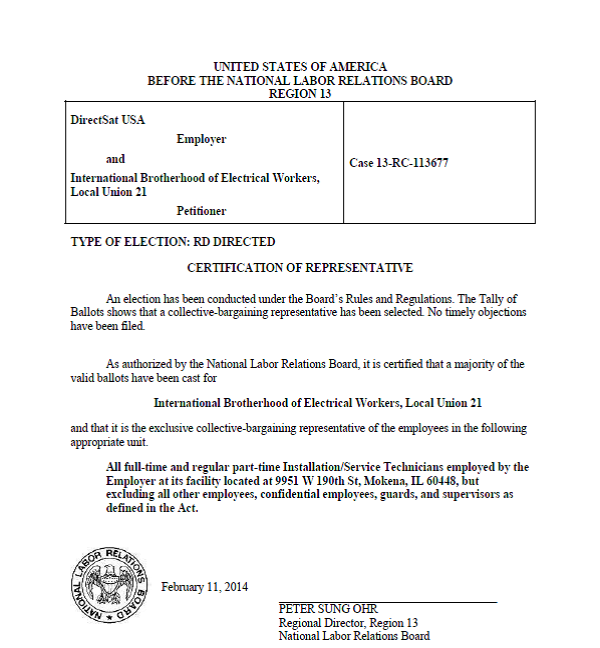 View the Certification Letter by clicking here.
We proudly welcome them into our Union. Their perseverance, determination and unity are what helped them overcome DirectSat's anti-worker campaign. Their fight isn't over we must all now stand in solidarity and assist our Brothers as they work to bargain their first contract with management.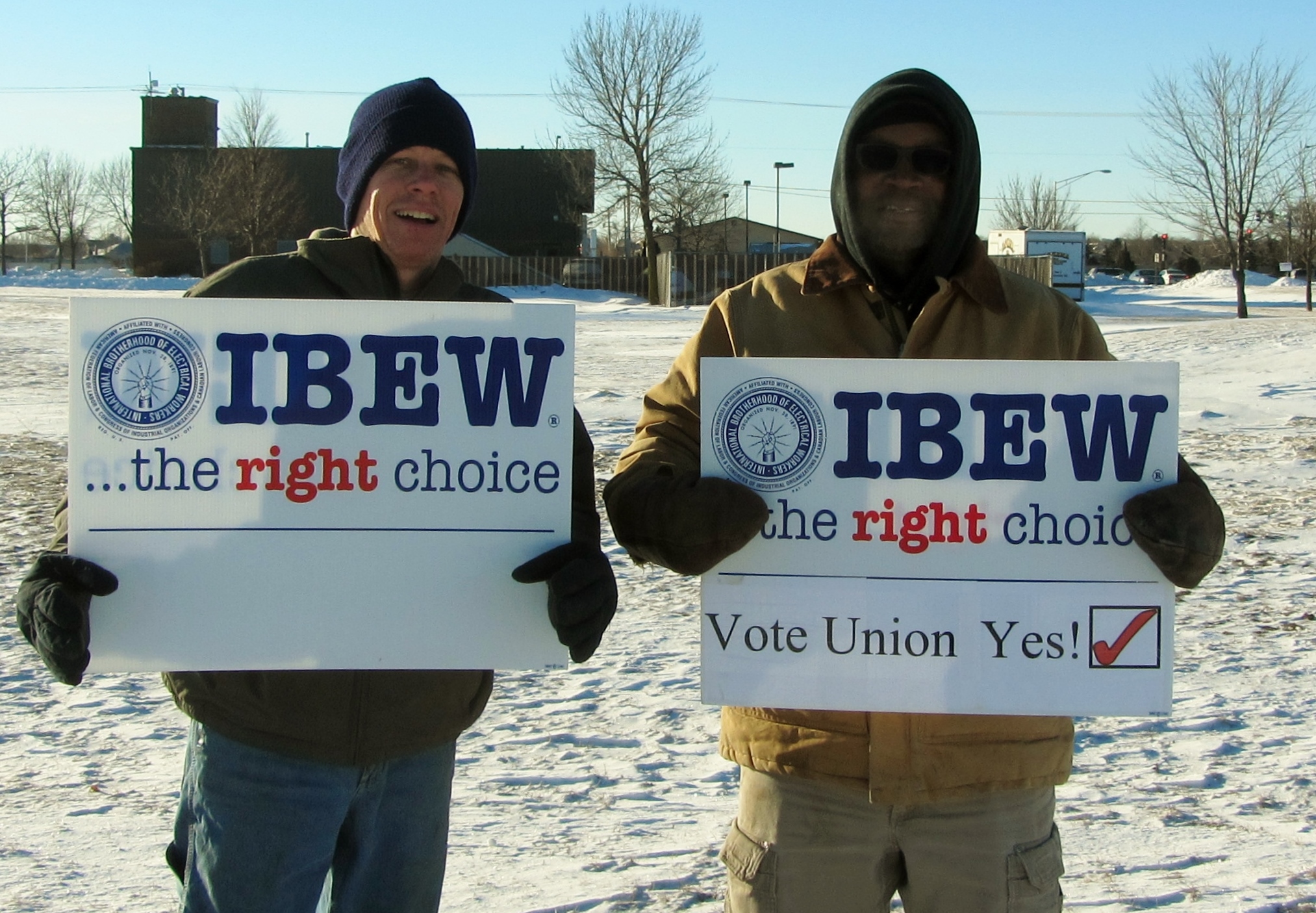 You can follow DirectSat contract negotiations on the IBEW 21 Facebook page and on the IBEW 21 at Direct Sat page. Information can also be found on our website ibew21.org on the DirectSat page which is located under Member Resources- Where We Work. Updates will also be on the IBEW 21 Union hotline 630-415-2711 ext. 3.
Solidarity!