Aug 27, 2014 - You've Been Challenged!
August 27, 2014
Since late last year, we have been asking the membership of IBEW Local 21 to become more involved in the communities where we live and work. We held our first ever IBEW 21 Days of Giving food and back to school supply drives. You helped the children from Mercy Home, My Joyful Heart, and Crittenton Centers. On October 5th, we will be holding the Kunas Memorial Fundraiser to benefit Local 21 members in need.
The Officers of IBEW Local 21 were dared to help find a cure for ALS by participating in the Ice Bucket challenge. Mindful of their obligation to make a difference in the communities where they live and work they accepted the challenge and are also making donations to fight ALS.
In turn, they challenged the IBEW 21 Executive Board, Staff, Renew Group, and members to also help in finding a cure for ALS. The point of the challenge isn't to just dump cold water over our heads. It's to come together as one powerful force to make a difference in communities where we live and work. We are certain many of our members may have a family member, friend or loved one who has suffered the tragic consequences of ALS.
If you accept the challenge please post your videos on our Facebook page IBEW TwentyOne and make a donation at als.net.
---
Thanks from My Joyful Heart
We would like to thank all of our members who donated to the first ever IBEW 21 Days of Giving Back to School Drive. Your generosity was greatly appreciated by all of the charities who received your donations. In their thank you letter My Joyful Heart wants you to know your gifts will put smiles on the faces of the children they serve. You can read their letter of thanks to you by clicking here.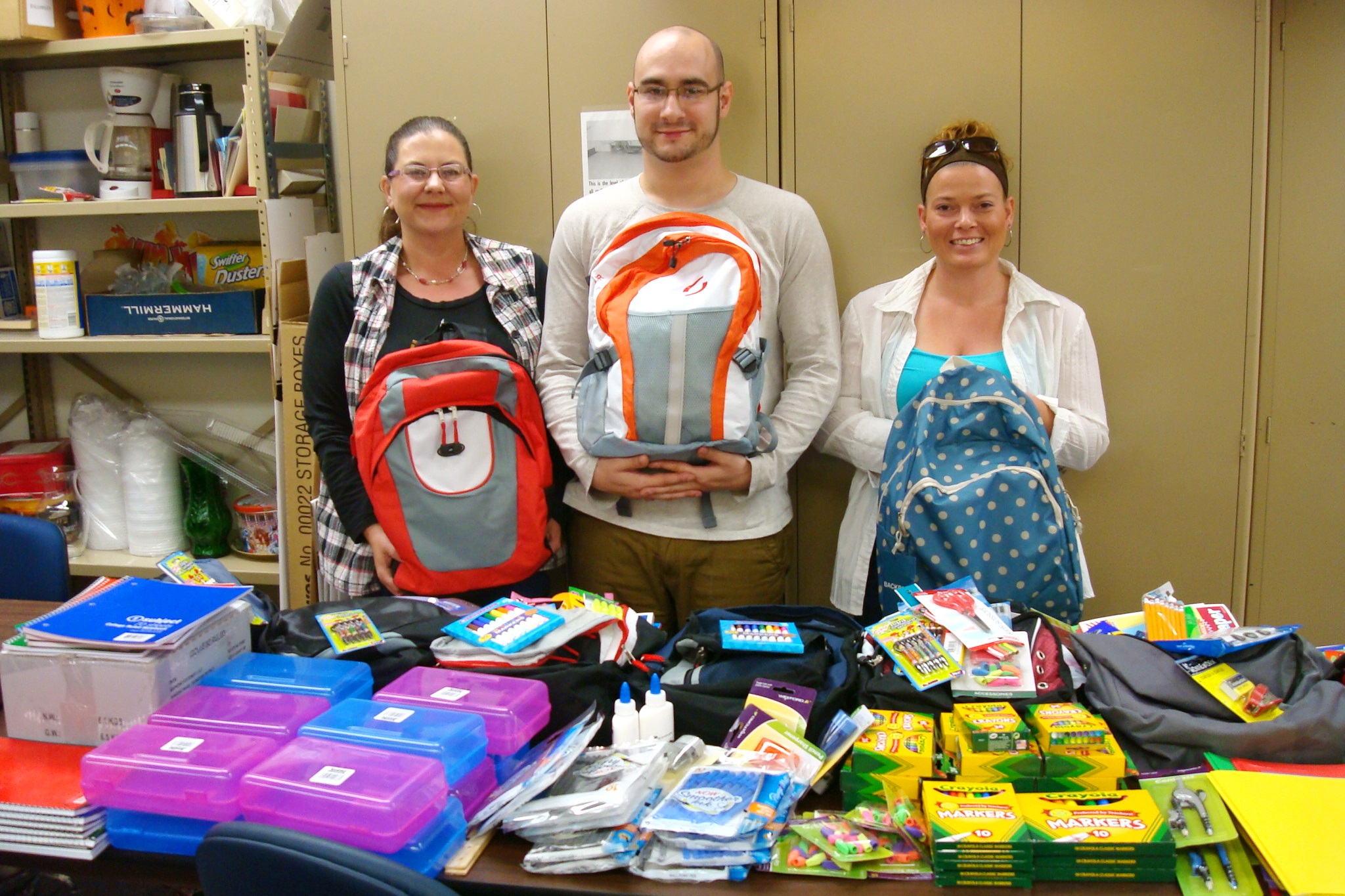 Laura Kruger, Will Cornell & Tammy Benson and our members working for Vermilion County did a great job collecting school supplies for those served by the Vermilion County Salvation Army.