Sep 02, 2011 - Happy Labor Day from IBEW Local 21
September 2, 2011- The AFL-CIO honors American Workers. This Labor Day is dedicated to America's hardworking women and men who make our country strong. Let's get America back to work. America wants to work.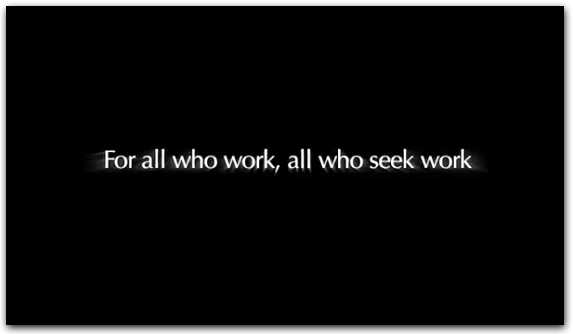 Click on the picture above to watch the video honoring America's workers.
More facts on Labor Day can be found on the AFL-CIO website by clicking here.
---
Labor Day Events
This year, working families will spend Labor Day marching, rallying, and picnicking to honor the nation's workers and their work. For more information on an event near you visit the Illinois AFL-CIO website or Indiana AFL-CIO website.
The Chicago Federation of Labor will be hosting a Labor Day Rally for Jobs at Grant Park more information on the rally can be found here.
---
Labor Day message from AFL-CIO President Richard Trumka
Labor Day is the time of year we recognize the value of work and all who do it. We need bold action now to put America back to work. Sign the pledge to put America back to work. Text PLEDGE to 235246 or go to the AFL-CIO's website.
Click on the picture above to watch President Trumka's message.
---
IBEW Local Union 21 would like to wish all of our members Happy Labor Day.