Thanks- Read Frontline – Go Bowling
September 2, 2015
IBEW 21 Days of Giving Update
We would like to thank all of our members, retirees and friends of IBEW 21 who donated to our IBEW 21 Days of Giving - Back to School supply drive. Your generosity was overwhelming. You donated nearly $3,000 and many boxes and bags filled with school supplies.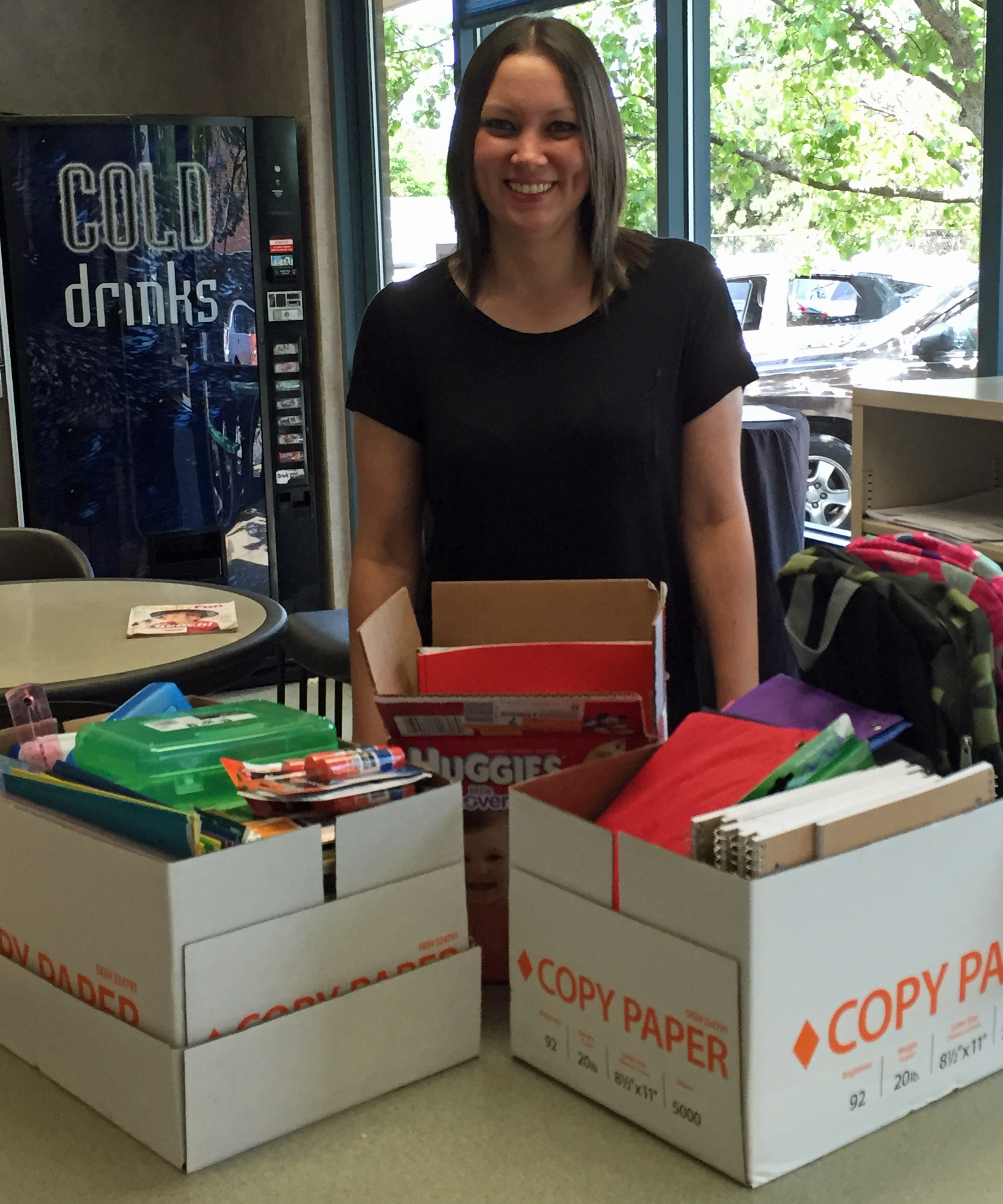 Shannon and our members at JULIE did
a great job collecting supplies for the kids!
We reached our goal of providing 100 backpacks to the 100 families who lost their homes during the Coal City tornado. You also provided supplies to kids served by Crittenton Center in Peoria, My Joyful Heart in Mokena, and Mercy Home in Chicago. The representatives from all of the organizations you helped are extremely grateful for your support.
You proved that IBEW 21 members are making a difference in the communities where we live and work. You can read about the difference you are making for the kids at My Joyful Heart here and an article that appeared in the Coal City Courant here.
A big thank-you goes out to Gary and Chris from the Morris garage who helped pack and deliver the backpacks to the kids in Coal City.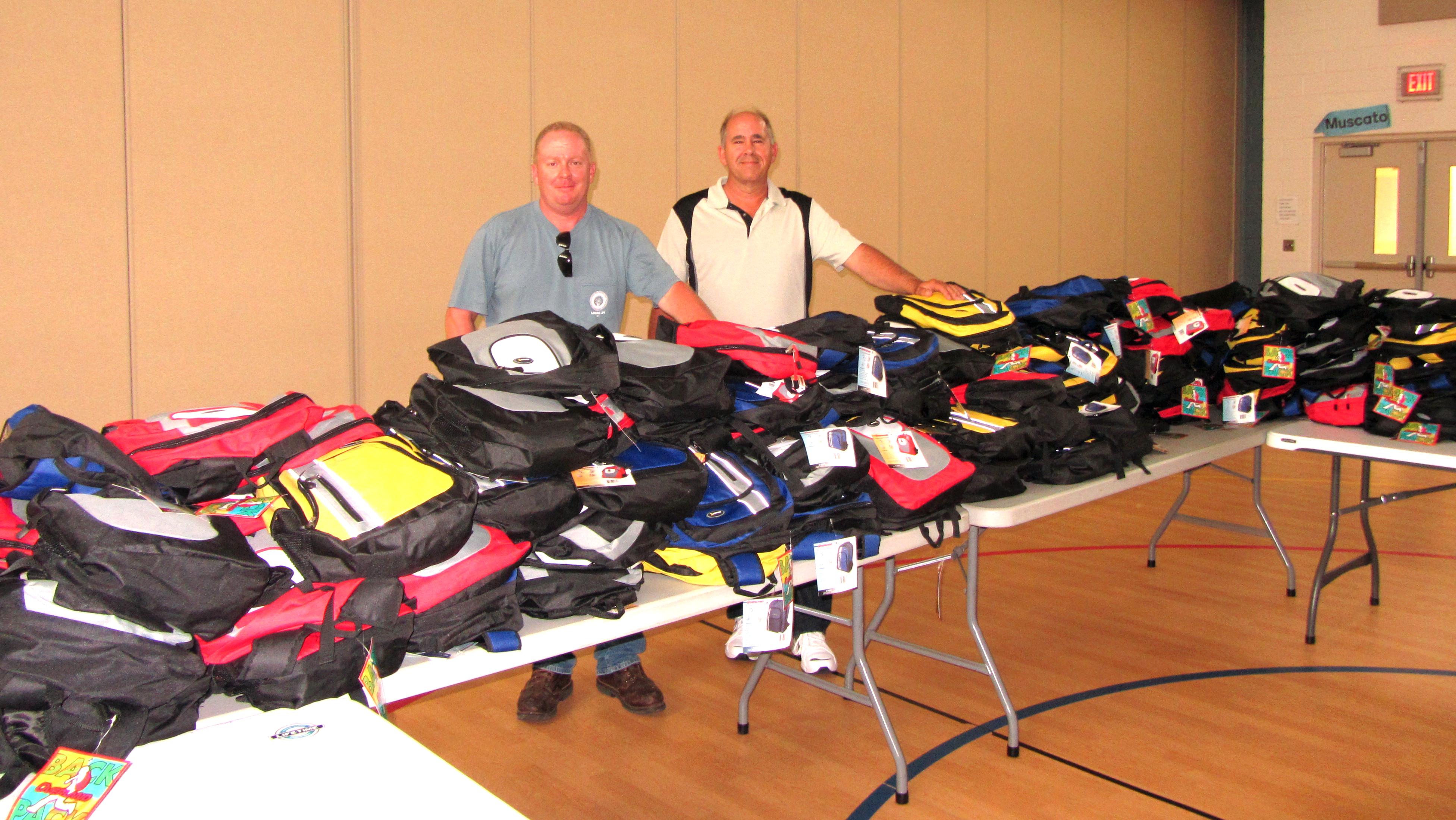 View more photos of your donations here.
---
Read Frontline!
The latest issue of Frontline is in the mail. In it we welcome our newest members from Lake County, learn about how we can't do it alone and how our voices count. Check out the issue before it arrives in your mailbox.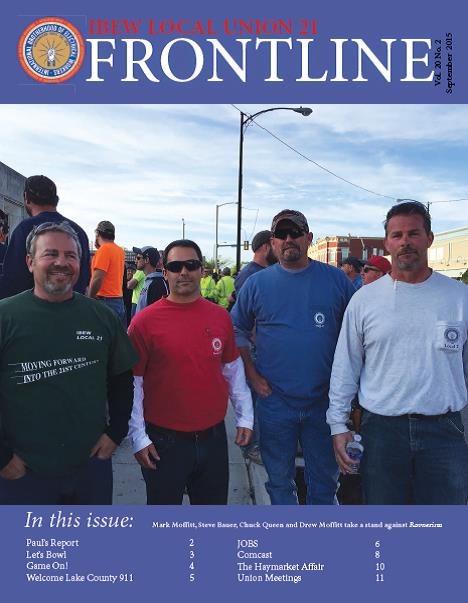 Read Frontline here.
Did you know we have an archive of all Frontline issues and publications from our predecessor locals? Some date back to 1947. If you have an issue from a former local that we don't have please send it to us and we will add it to the archives. Check it out here.
---
Let's Go Bowling!
The Kunas Committee is holding their Bowling benefit to help our sister Jacqueline Thomas on September 26th. Get your tickets to the event and split the pot raffle by calling Barb in the Union Hall 630-960-4466 ext. 237. More information about the event is in Frontline!