IBEW 21 Days of Giving Toy & Coat Drive
November 10, 2016
Now that the Election is behind us it is time to start thinking about the holidays.
The IBEW 21 Days of Giving Toy and Coat Drive will run from November 21st – December 11th.
Please start talking to your Brothers and Sisters about the drive. You will be able to donate online here.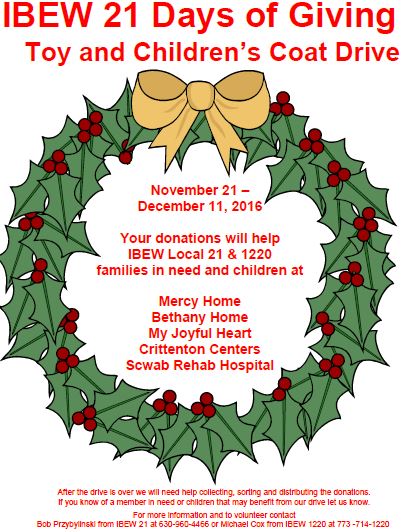 Download, print and distribute the bulletin board posting that can be found here.
More information will be sent out as we get close to the start of the drive.