Help Build a Home for a Vet!
April 20, 2017
IBEW Local 21 is proud to sponsor A Soldier's Journey Home to benefit U.S. Army SPC Anthony (Tony) Chobanov who served in the wars in both Afghanistan and Iraq. At the young age of 19, Tony walked into the Army recruiting office and pledged his life to the service and defense of America. As a result of his service Tony suffers with TBI (Traumatic Brain Injury) along with PTSD (Post Traumatic Stress Disorder). His road to recovery has been difficult and exhausting. Making our donation was the easy part now we need your help.
On Saturday, May 13th we are asking IBEW Local 21 members to join in solidarity to help build Tony and his family a new home in Spring Grove, IL. We will be volunteering all day but we would like to have most of our volunteers sign up for a shift from 8am-12pm but any time you can give is appreciated.
If you would like to volunteer to help build Tony's home and serve meals to the volunteers please contact IBEW Local 21 Recording Secretary Bob Przybylinski (bobp@ibew21.org 630-960-4466 ext. 447) or Unit 3 Executive Board Member Jim Locke (jlocke@ibew21.org).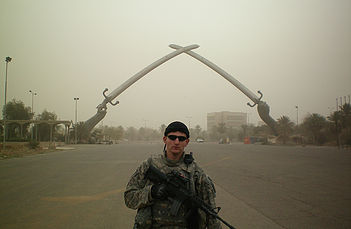 A Soldier's Journey Home thrives to make disabled soldiers dreams become reality. They are a group of volunteers who ignite a community to build a home specially adapted for a soldier with disabilities. They are pleased to be building a home for Tony, his wife Abbey and their three children.
Please join us as we give back to a soldier who has sacrificed so much for our freedom.