Rock Island Members - Reach Their Goal!
July 31, 2017
Our IBEW 21 members in the Rock Island Call Center were given what seemed like an impossible goal but after just the first week of the IBEW 21 Days of Giving - Back to School Supply Drive, they did it!
We contacted Bethany Home in Rock Island and inquired how many kids would need a backpack and they said they have 60 children in their program. We said we would see what we could do.
Executive Board Member Sue Elder who works in the Center was tasked with what seemed like the improbable goal of getting 60 filled backpacks for the kids.
Congratulations to all members working at the Rock Island Call Center, on Friday Bethany Home received 62 school bags filled with supplies. Every child will be receiving a backpack!
Thanks for making a difference in the community where we live and work.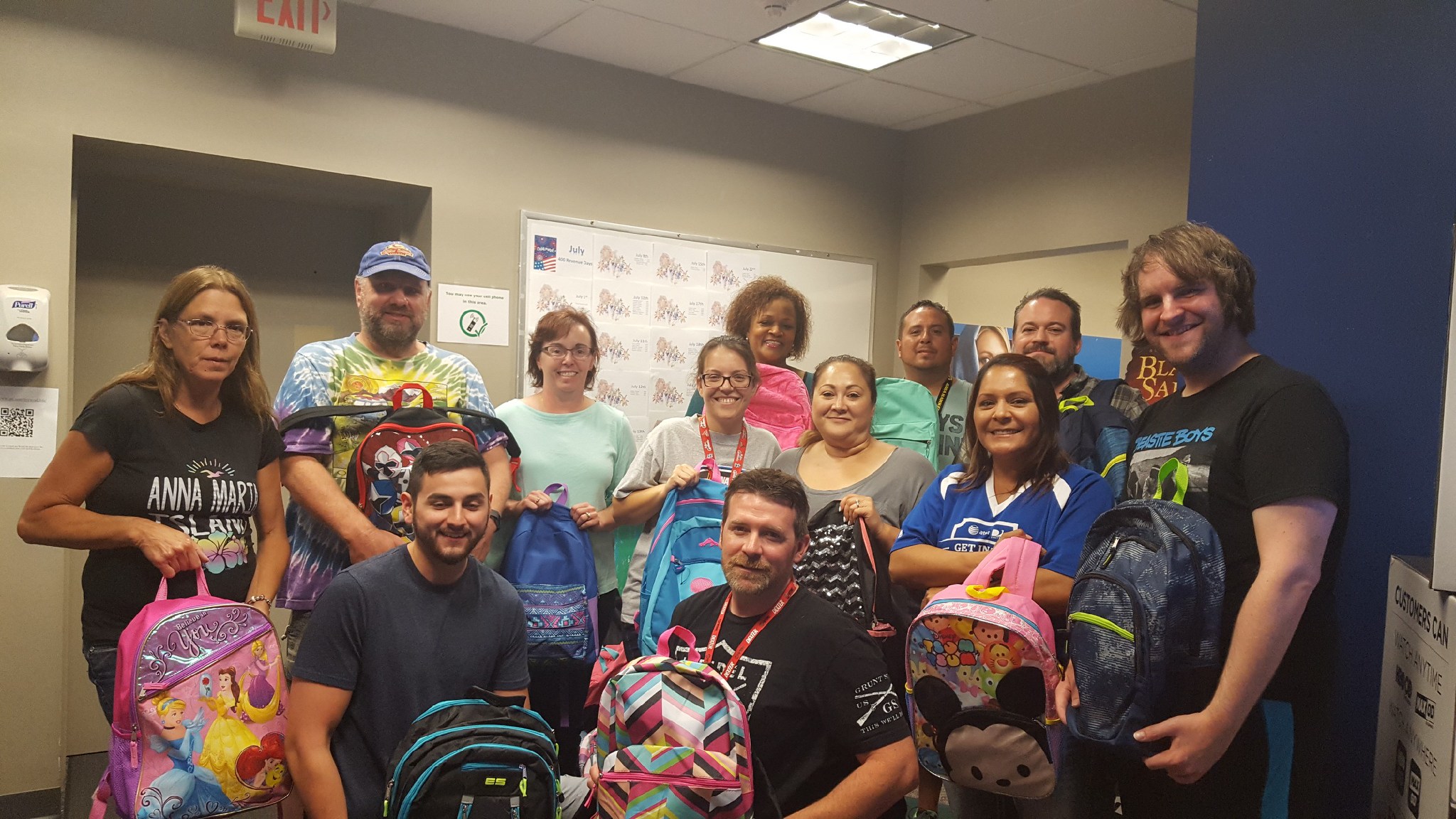 View all of the pictures from Rock Island here!
We are asking all members to donate to the back to school supply drive. To help every child from My Joyful Heart, Crittenton Centers and Mercy Home we still need 900 backpacks. Please do your part to help the kids have a successful school year.
Donate today by clicking here!
---
THANKS FROM BETHANY HOME!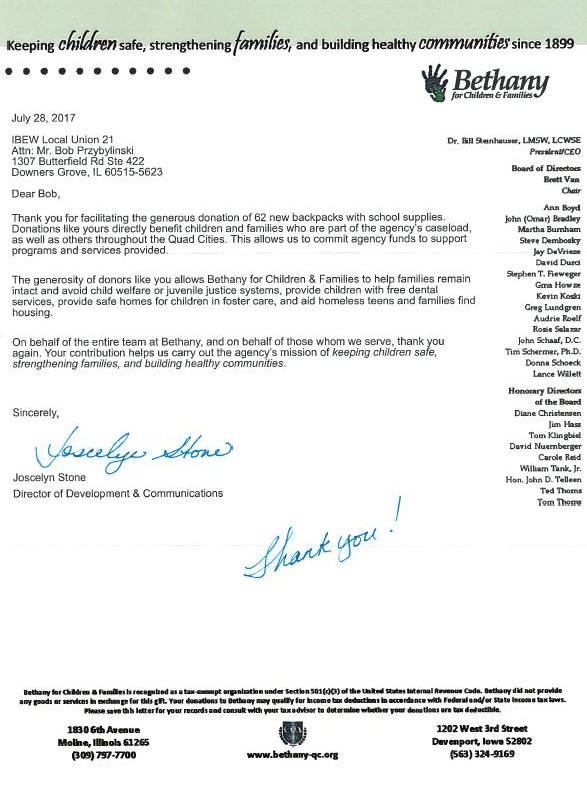 Please Do Your Part and Donate Today!