December 3, 2017
As you head out to do your Holiday Shopping please consider picking up a toy or coat for a child whose holiday you can brighten.
The IBEW – 21 Days of Giving Toy & Coat Drive ends in seven days on Saturday, December 9th. If you want to avoid the crowds donate online by clicking here!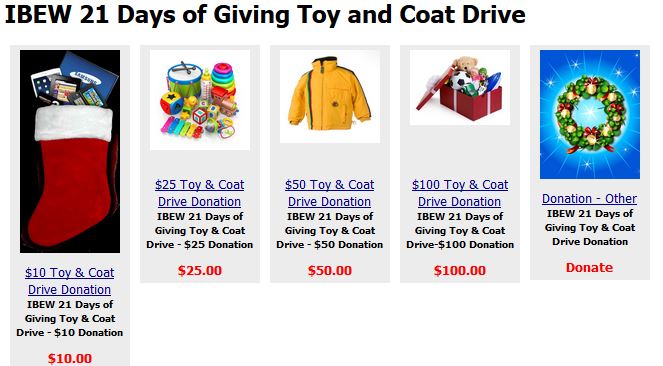 Please work with your stewards, Chief Stewards and Business Representatives on getting you donations into the IBEW 21 Union hall.