Read Frontline – Scholarships – Clothes
Frontline
The ink hasn't even hit the paper yet, but you can read your April 2018 issue of Frontline right now by clicking here.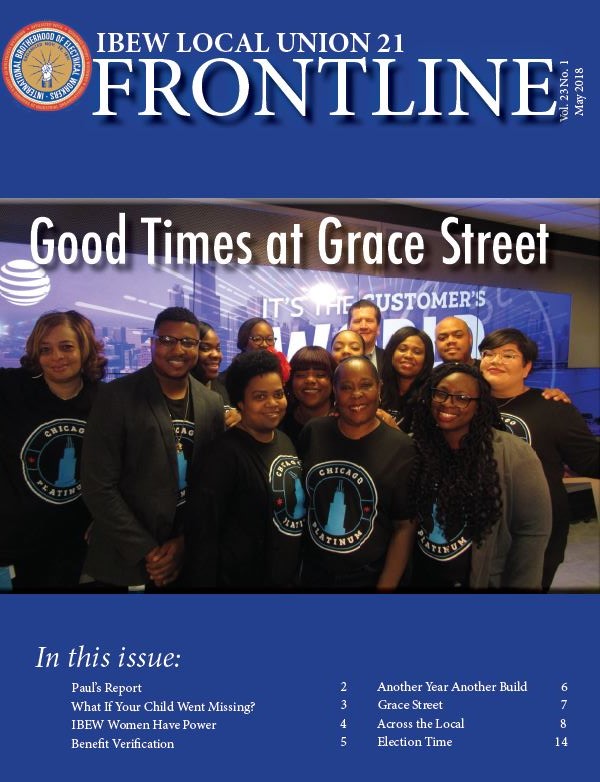 ---
Scholarship Deadline Nears
The deadline to put $1,000 in your pocket is nearing. The IBEW Local Union 21 Scholarship deadline is Friday, May 4, 2018. It is available to all IBEW Local Union 21 members and their immediate family. Each year, our Local awards up to eight winners scholarships of $1000 each. Information and an application can be found here.
---
Dress for Success Closet Clean Up Drive
Help the kids at Mercy Home and My Joyful Heart by donating your unwanted clothes. Your dress clothing will be donated to Mercy Home so their kids have clothing for job interviews. My Joyful Heart will use all your other clothing items to help them purchase school supplies, soap, pillows, blankets and other items to help their children in need. Talk to your Chief Steward or Business Representatives for more info or click here.