August 27, 2018
Our Brother Chief Steward Mike Andel will be receiving the BrainUp Bravery Award at their 5K Run/Walk. It is often said patients fight a battle with cancer. In Mike's case, cancer is waging a war to defeat our Brother who is refusing to back down.
While undergoing treatments since last year Mike has shown incredible courage and commitment to his family and the Sisters and Brothers of IBEW Local Union 21 who he represents. He is an incredible father, husband and Union representative. While many have been assisting our Brother in his recovery, Mike is helping others defeat cancer by joining with BrainUp in their fight to find a cure. His commitment to others is unwavering.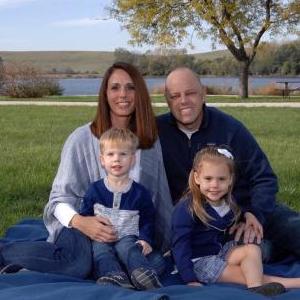 BrainUp is honoring Mike with their Bravery Award during their 5K Run/Walk in Maggie Daley Park from 8:00 am - 11:30 am on Saturday October 13th. Let's celebrate with Mike.
If you would like to honor Mike by running, walking or volunteering contact Mike mandel@ibew21.org,708 977-1017 you can also contact IBEW 21 Recording Secretary Bob Przybylinski bobp@ibew21.org 630-960-4466 ext. 447.
BrainUp is an organization dedicated to bringing awareness to brain cancer; a disease that doesn't get the attention it deserves. In this journey, they reassure patients and family members that they are not alone, and activate community involvement and engagement through fundraising events to one day find a cure.
Donate to Mike's Cancer Warriors Team by clicking here.